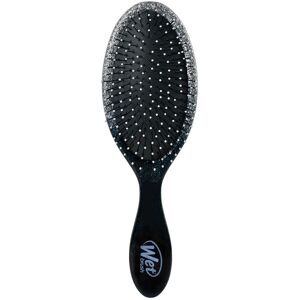 WetBrush Champagne Toast Original Detangler - Sparkling Silver
Features and technical details
Brush your hair effortlessly with the WetBrush Toast paddle brush. Gliding effortlessly through the tresses, this brush detangles strands without pulling or snagging, helping to minimise breakage. Ergonomically designed, the handle sits comfortably in the hand, detangling the tresses with ease. Thanks to its lightweight construction, the brush is easy to use, detangling the locks without feeling heavy in the hand. Armed with super flexible bristles, the brush moves through unruly hair without snapping delicate strands. Also ball-tipped, the bristles are great for some scalp TLC, massaging the skin to encourage circulation, creating the optimum environment for growth. Suitable for all hair lengths, the brush is ideal for those with straighter hair types.
0 of 0 results from 0 retailers
Sorry, we do not have any result for your search.
Similar products might interest you