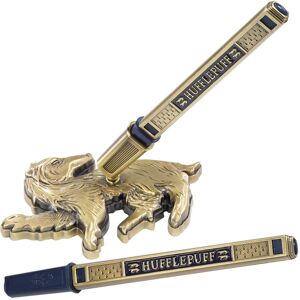 Noble Collection Harry Potter Hufflepuff House Pen and Desk Stand
€35.12
- €38.48
(inc P&P)
Features and technical details
These intricately detailed, die cast pens and desk stands are presented in a four colour boxes. The stands measures approximately 4 inches in width.
2 of 2 results from 2 retailers
Noble Collections The Noble Collection HP- Hufflepuff House Pen and Desk Stand (2)
Offer updated on : 1/19/2021
Delivery: Temporarily out of stock. We are working hard to be back in stock. Pla...
FREE Delivery to Republic of Ireland on orders over €25.
Offer details