Network Countess Dracula
€16.70
- €18.48
(inc P&P)
Features and technical details
One of Hammer's most enduringly popular films and a benchmark for 1970s horror, Countess Dracula stars Ingrid Pitt in an iconic, career-defining role as the aged countess who must regularly bathe in virgins' blood to regain her fading youth. Genre stalwart Peter Sasdy directs arguably his best Hammer film,
2 of 2 results from 2 retailers
Network Countess Dracula
Offer updated on : 11/23/2020
Delivery: Standard
Offer details
Countess Dracula [Blu-ray]
Offer updated on : 11/24/2020
Delivery: In stock.
FREE Delivery to Republic of Ireland on orders over €25.
Offer details
Similar products might interest you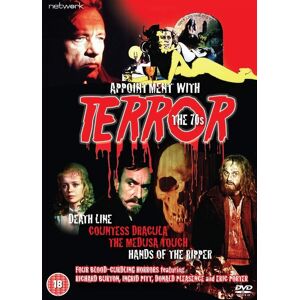 Network Appointment with Terror: The 70s
Offer updated on : 11/23/2020
Delivery: Standard
Offer details