Giotto Fabric Pens - 12 Giotto Fabric Pens in assorted colours including red, green, blue, orange, pink, black etc. Washable up to 40°C. Heat fix by ironing.
€14.10
- €23.24
(inc P&P)
Features and technical details
Fabulous selection of fabric fibre pens. Suitable for use on most natural and man-made fabrics. Contains permanent ink that is washable up to 40C. Simply heat-fix by ironing. 12 assorted colours per pack. Age 3+.
2 of 2 results from 2 retailers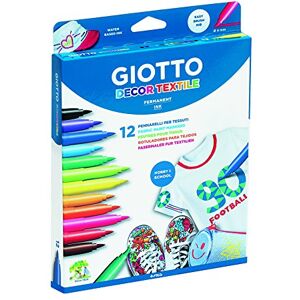 Giotto Decor Textile Markers 12 Pack
Offer updated on : 10/28/2020
Delivery: In stock.
Offer details